Brent Forster - RDC
Olds, AB - Powered by four players hitting double digits, the Red Deer College Kings dropped the Broncos by 13 on the road.
The Kings led 47-32 at the half. Despite the Broncos holding a slight two point edge (43-41) in the latter half, it wasn't enough. The RDC Kings earned an 88-75 road win.
Cody White scored a team high 20 points. The fourth-year RDC Kinesiology Fitness-Health student was on a roll from the outside, hitting five-of-eight from beyond the arc. He added a pair of offensive rebounds in 19 minutes. Anthony Harper contributed 14 points, seven rebounds and two assists. Tyronn King and Kevin Szymanek had 16 points each.
King (13)
Landon Parrington energized Olds College with 21 points. Muktar Mohamed finished with 20.
The Kings won the battle on the boards (36-28). Anthony Harper, Tyronn King and Ramiro Martinez Quintanilla Jimenez totaled seven rebounds each.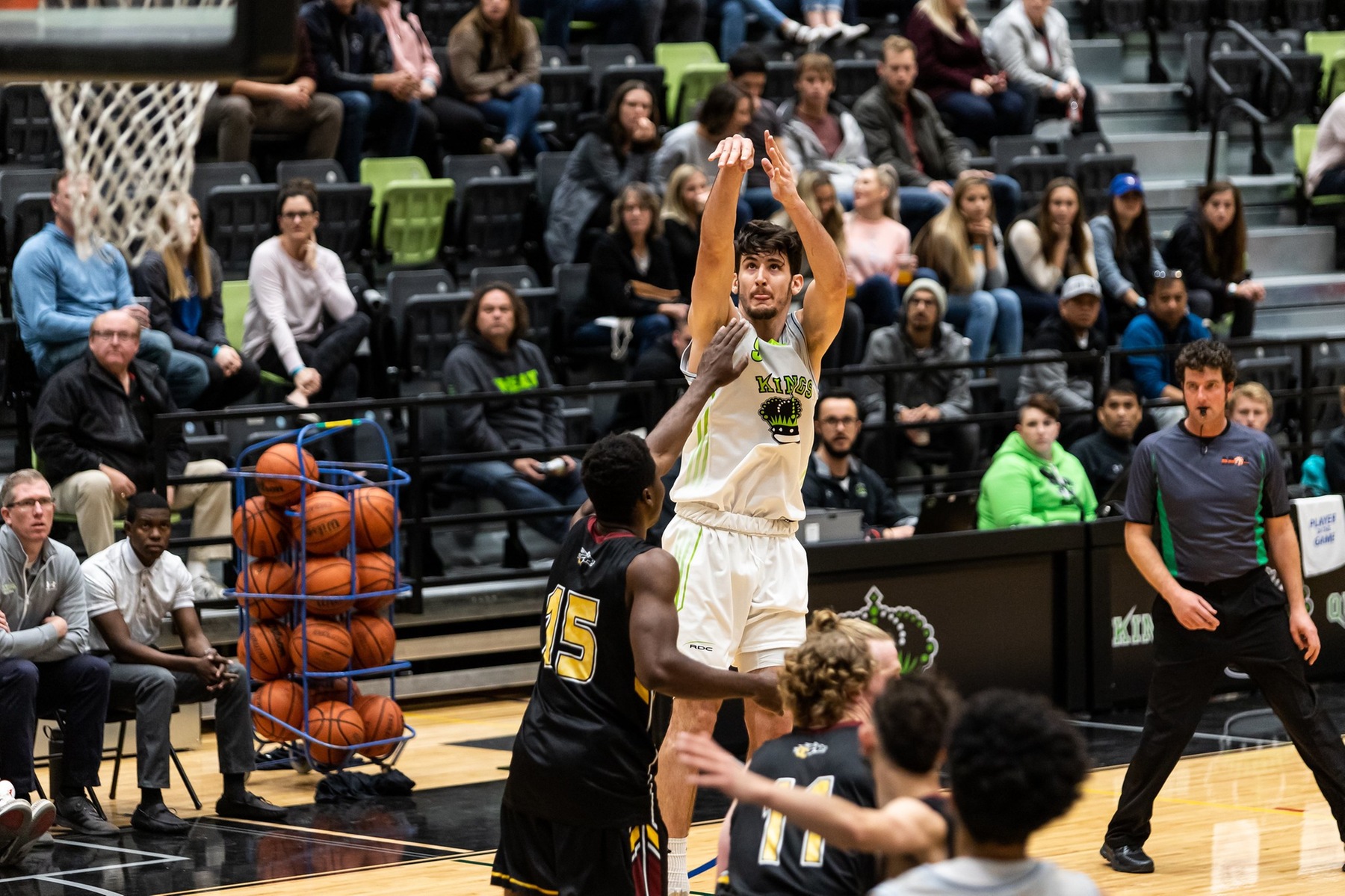 Jimenez (9)
RDC connected on 38.4 per cent of its shots from the field and 37 per cent from three. Olds College responded with 45.2 and 30.
Kevin Szymanek was selected as the Kings top performer. Along with his 16 points, the six-foot-four forward added three rebounds. The Pit Barbecue Player of the Game for the Broncos was Anders Eklund, who accumulated eight points and three rebounds.
With the victory, the Kings share third place in the south with the Briercrest College Clippers (6-5). Both teams have 12 points. SAIT (9-3) is second with 18 points. Lethbridge College (13-0) sits at the top and is the only undefeated team in Alberta Colleges Athletic Conference (ACAC) Men's Basketball.
On Friday, Jan. 24, the RDC Kings (6-5) will face the south leading Kodiaks (13-0) at Lethbridge College at 8:00 pm. Then on Saturday, the two squads will meet again at 3:00 pm.